Commercial Content | 18+ | T&Cs Apply
Horse Racing Breeds Guide
There are few things as thrilling in all of sport as the thunder of hooves, a flash of colour, a flying turf and all-out fury that is horse racing. Man and beast in perfect harmony in one of the most elemental of all sporting endeavours – to be quicker than the rest.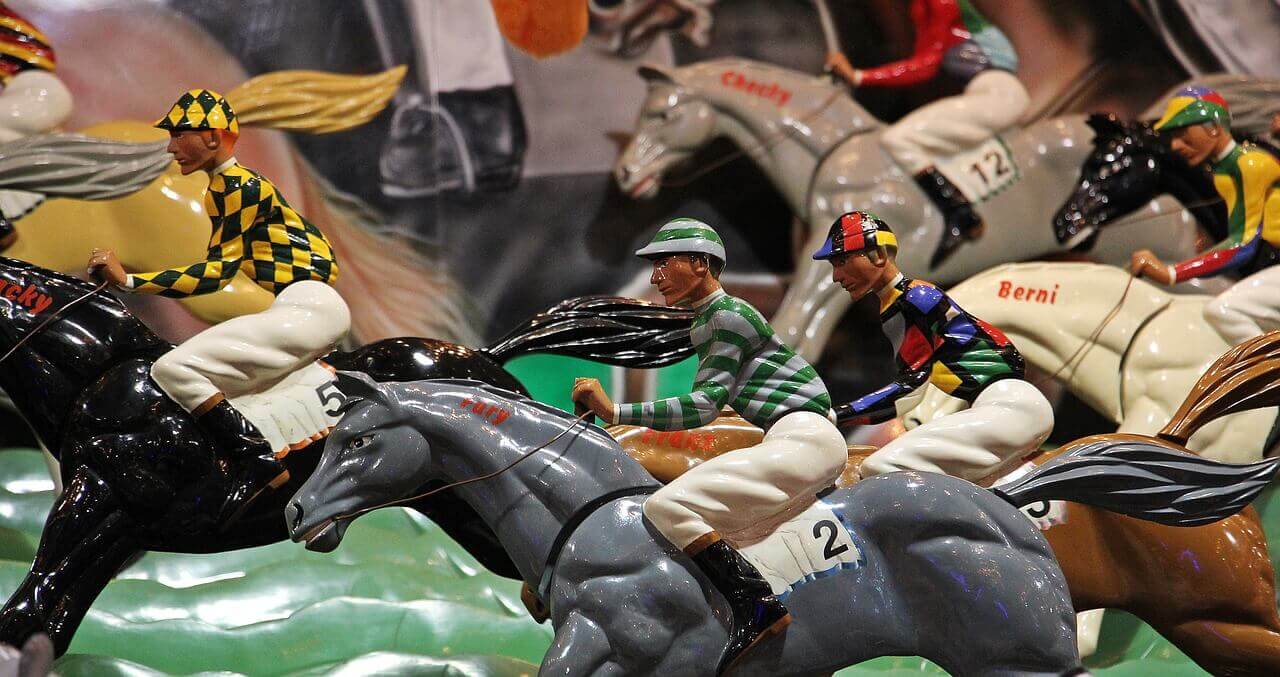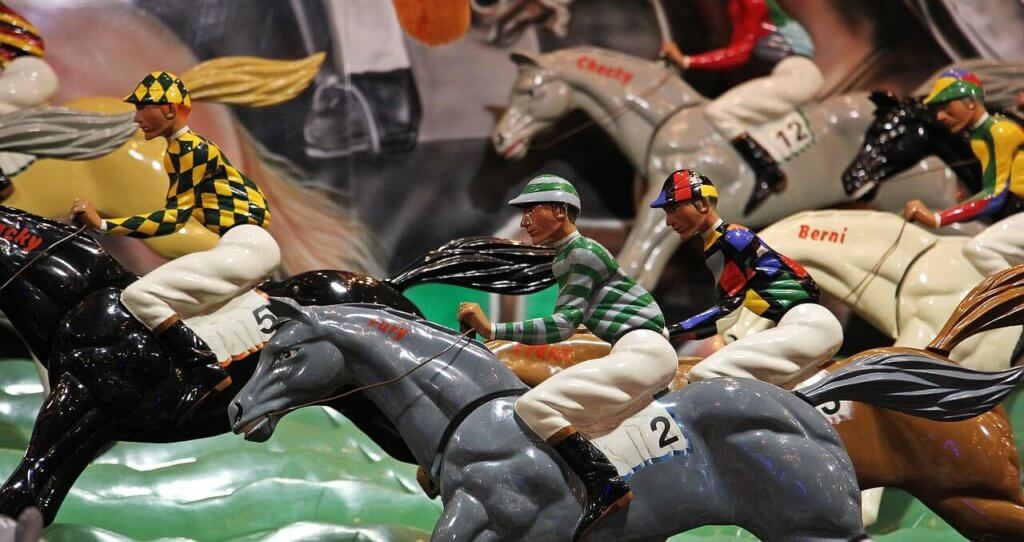 Across the globe and throughout history, man has raced horses. From America to Arabia to Mongolia, horses have been raced, prized and celebrated for their individual qualities. Every breed has its own characteristics and generations of evolution means that each specially suited to its particular terrain – horses for courses, you might say!
Thoroughbreds
This is the breed of horse most people picture when they think of horse racing. Powerful, muscular, shining with sweat and snorting, the thoroughbred horse is the king of the turf when it comes to mid- to long-distance races like Cheltenham. The thoroughbred is certainly the horse you are likely to see at major UK race meets.
Initially bred in the 17th century by crossing English mares with stallions of Arabian, Barb and Turk extraction. The thoroughbred became the most popular racing horse in England and Ireland and was later exported to Europe, Australia, Japan and even South America – where they really know a good horse when they see one!
While not the largest of horse, its long, elegantly tapered legs, slim shoulders and powerful engine give the thoroughbred pace to burn. Hot-blooded in every sense, athletic and bursting with pure race energy, the thoroughbred benefits from well-developed hindquarters to give it the thrust and stamina it needs to run hard, run fast and run long.
Indeed, some of horse racing's biggest and best know meets are centred on thoroughbreds. In the UK, such mythic meets as the Derby, the Oaks and St Leger are for thoroughbred horses, whilst in the US thoroughbreds can be seen powering their way through the Kentucky Derby and the Belmont Stakes.
Quarter Horses
Whilst we are talking about America, we just have to talk about the quarter horse, the oldest recognised American breed. The quarter horse is a heavy-knit, almost stocky breed that was bred from English breeds.
Shorter than a thoroughbred and with even more powerful hindquarters this native breed has electric pace over short distances and were originally races over ¼ mile distances from as earlier as the 1600s.
This type of racing was established long before the British track race format that most of us consider being the typical form of racing. Though overtaken in popularity by the thoroughbred as a racehorse in the 17 and 1800's, the quarter horse's surging acceleration and responsiveness meant that it remained the horse of choice for cattle hands – or 'cow' boys.
Quarterhorses are, however, still raced today and offer a different kind of thrill than thoroughbred races. Usually taking place over shorter distances and without the turns associated with modern thoroughbred racing, these powerful, compact horses can cover ground with astonishing speed, with some clocking up and incredible 55 miles per hour!
Arabians
That mental image you have of an Arabian horse being clean-limbed, well-bred, haughty and regal is well-founded. Small but perfectly formed, these elegant creatures may look dainty but they are surprisingly speedy and exhibit endless amounts of stamina, as their hugely successful participation in the Tevis Cup – an annual 100-mile race held in the mountains of California – attests.
As we have seen, Arabians were one of the breeds that were crossed with native British horses to produce the thoroughbred, and the athletic, refined qualities that they have brought to the modern racehorse are evident when you see an Arabia strutting its stuff in show events or holding its own in endurance races like the Tevis.
Arabian racing has become a boom sport in recent years, with their aura of class, surprising speed and limitless stamina making them a real favourite amongst race fans.
Paint Horses
In the late 1940s, the beautiful Paint racehorse proved itself by defeating some of the great Quarter Horses on the American Quarter Racing Association's bush tracks. Those winning Paints set the standard for today's outstanding runners.
If you've ever seen a Western movie, you'll be familiar with the paint. They're the blotchy ones, with the a colouring that usually resembles something approaching a cow-hide.
The breed is derived from crossing a pinto (Spanish for 'painted') with a quarter horse and a thoroughbred, the paint is fast and agile, but doesn't have quite the startling pace to outrun the former over short distance or the stamina to get the better of the latter over longer stretches.
Usually raced amongst themselves, paints are governed by the American Paint Horse Association, but sometimes do run against thoroughbreds in regular race meets.
Their agility and speed – as well as their pleasing patterned hides – mean that they are also popular horse for rodeos, Western Pleasure events and for the English hunt season.
Appaloosas
Another horse with remarkable versatility and a wonderful spotted hide is the American Appaloosa. Bred by the Nez Perce Native American tribe in the Pacific Northwest.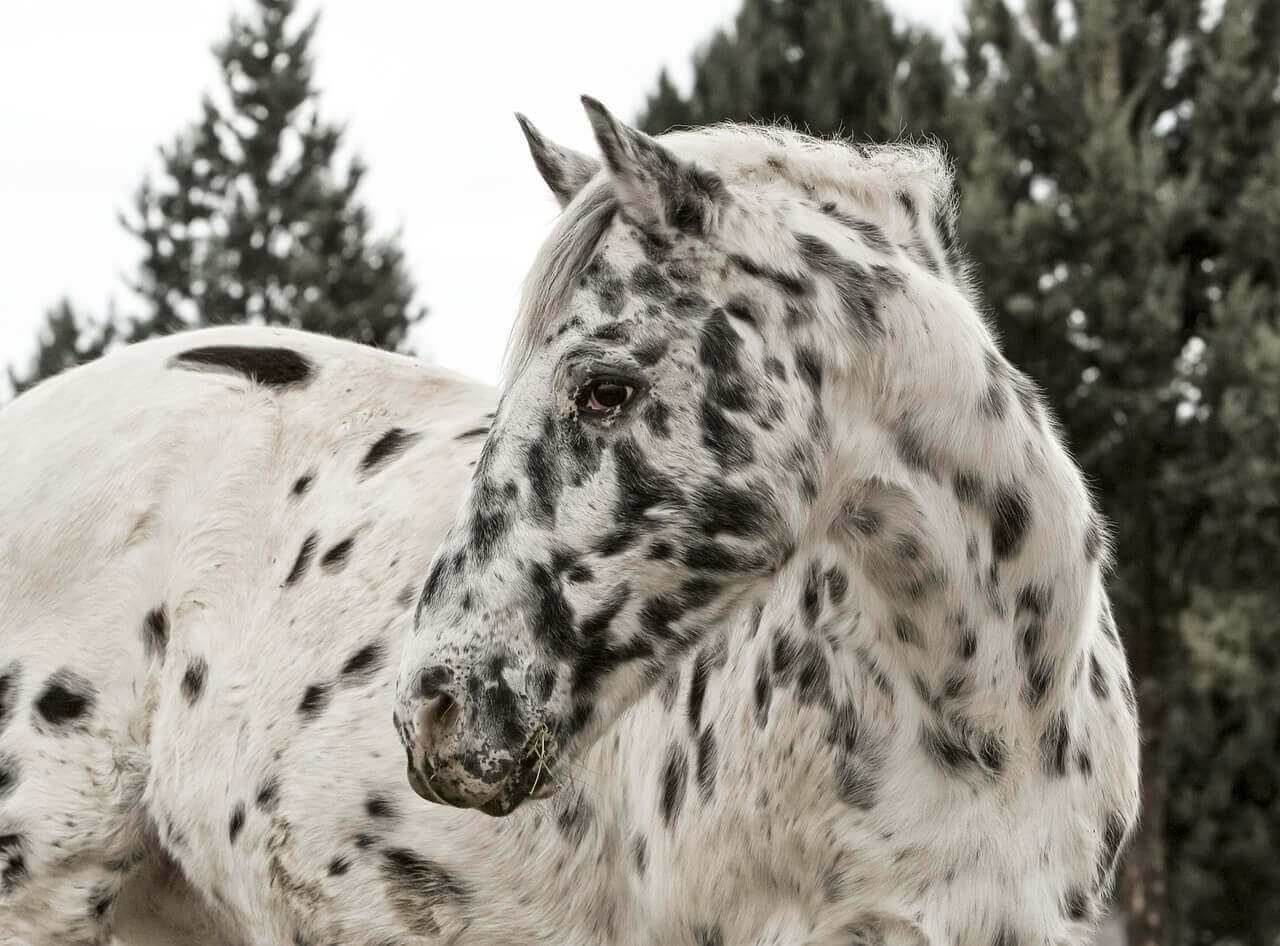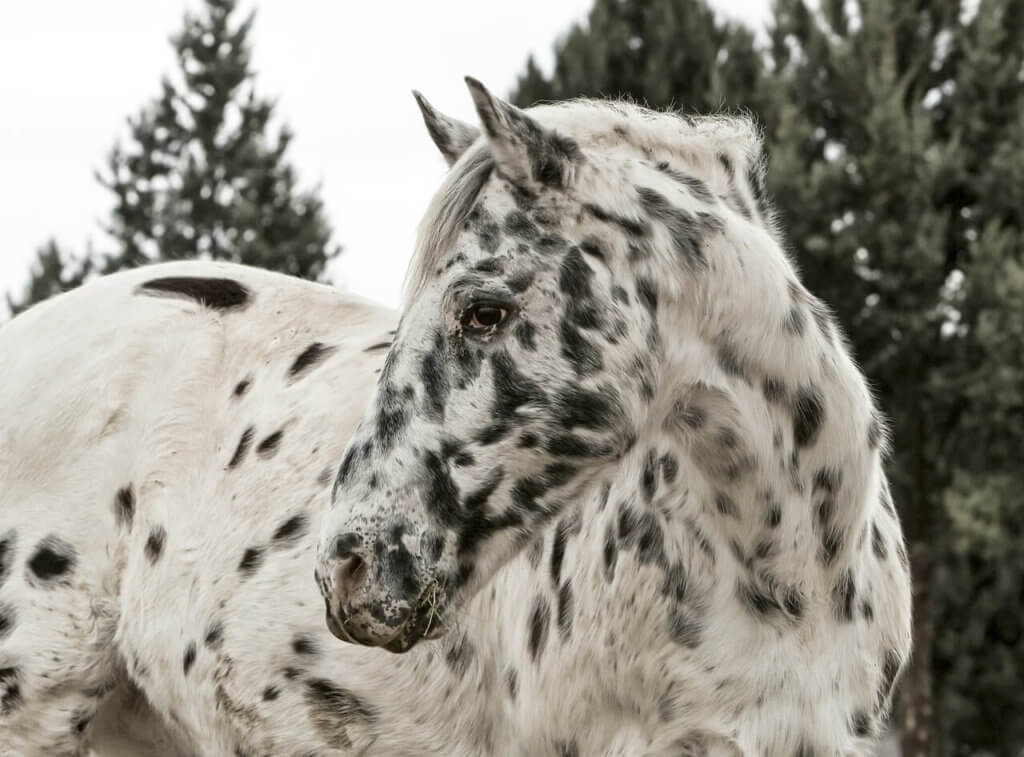 The Nez Perce valued the horse's alertness – or horse sense! – and lifesaving mix of pace and staying power. They also liked a good horse race, the Nez Perce! And not just for the thrill of it.
For the Nez Perce, a horse race was an ideal way to pick the best horses to use for hunting. With horses displaying either speed or endurance, the Nez Perce could use these races to select which horse would be of most use for a sprint or for a long, demanding trail.
As you may imagine, these qualities make the average Appaloosa great middle-distance runners in their own right and numerous meets across North America are Appaloosa-only affairs.
But on occasion, the odd stand-out Appaloosa has also beaten a quarter horse at their own game or got one over on a thoughbred over a longer distance.
Our Horse Racing Breeds Review
Thoroughbreds

Quarter Horses

Paint Horses

Appaloosas
Race Horse Summary
Thoroughbreds make the best long-distance runners. Quarter horses are better in the sprint. In most circumstances, these different horse breeds aren't raced against each other, but each breed has its unique characteristics that set it apart from other horses. Whether raw, broken, wild or trained, these magnificent creatures all possess stout hearts and the will to win, all of which goes to make horse racing such a popular sport with fan and bettor alike.
Use your newfound knowledge to place a bet on some big UK racing events. Check out our recommended:
By bet-bonuscode on