Commercial Content | 18+ | T&Cs Apply
Sports Betting Guide
Betting is one of the most popular leisure activities in the history of men. Literature from the start of all known time has referred to gambling as it is part of the human instinct to wish to risk money and items in the hope of winning more. One writer said money won is sweeter than money earned. Here is our sports betting guide for novices and experienced bettors alike.
Gambling is defined as the risking of money or something with value on the outcome of an uncertain event in order to increase monetary wealth or possessions. In any wager, there is the amount risked (stake) and the return (odds). There is a simple calculation to work out the benefits of placing a wager which is the stake multiplied by the odds. All forms of betting are based on this simple relationship.
For some critics, gambling is a taboo subject and some races and religions outlaw it. Problem gambling exists but that is due to human nature and not the intrinsic activity. Betting is a huge commercial worldwide activity employing many people and raising significant tax revenues. The growth of the internet has made betting markets more global and the sector has become more regulated.
Sports Betting Sites
This sports betting guide wouldn't be complete without a breakdown of the top sports betting sites in the UK:
Sport Betting Site
New Customer Offer
Key Features
Go To Site & Sign Up
How to bet?
Betting is fundamentally about risking something in return for winning more. Gamblers assess the odds of something happening and if they can wager at better odds they will place a bet. Operators such as bookmakers or casino owners provide the facilities for betting and take a cut to make their money.  The 'bank' will always have a mathematical edge and this provides the incentive to invest in infrastructure for betting.
An individual will generally require a stake in order to gamble. Credit betting is possible in some cases but generally betting is done with cash or funds in a bank account. Some traditional betting was done on a handshake and a gentleman's agreement. To this day some big bettors on UK racecourses do business with a nod of the head. Bets are settled after the outcome based on trust and not reneging.
Many forms of betting are done with a facilitator such as a bookmaker or a website owner. However, historically a great deal of betting was peer-to-peer when two individuals had opposing opinions. Exchange betting has taken this concept to modern levels and exchange bookmakers bring together bettors who want to place a bet and others who want to accept a bet. This sports betting guide breaks down the different types.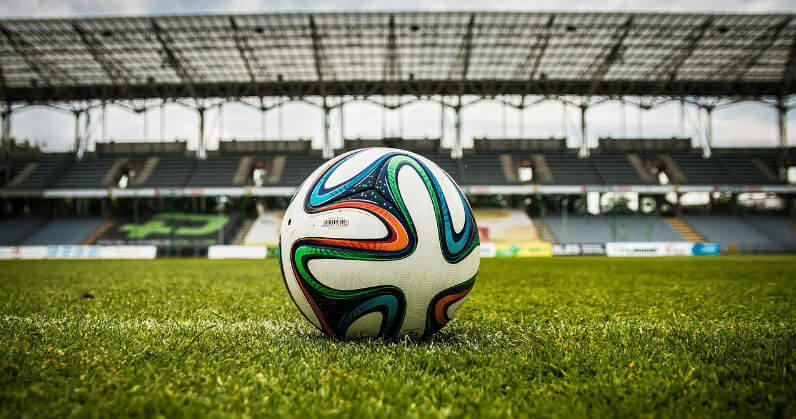 Betting on Sports
There are many forms of betting but one of the massive growth areas has been betting on sport. Dedicated sports channels and more in-depth information online has promoted gambling on sports events as an interesting leisure activity. Live betting is now possible on thousands of events, giving gamblers the opportunity to bet often and in short time frames. Live betting is advertised extensively in the media and it has now become a more acceptable activity.
Betting has become more regulated but also more widespread in traditional betting countries such as the United Kingdom.  As little as 20 years ago licensed betting offices could not open in the evening or on Sunday. The internet has changed the market but just about every high street in England still has a betting office. The industry has changed more since the start of the millennium than in the previous one hundred years. Consequently this sports betting guide is for the UK betting market.
Promo Codes
In the sea of sports betting welcome offers, online bookmakers have found a way to make each one of them special. They do it by introducing promo codes. Now, you can activate a welcome bonus with a certain promo code. You can find these codes in different places- on the operator's website, in a sports betting review etc. The great thing about these promo codes is that they not only help you access the sign-up offer. They also open the doors to numerous active promotions and sports betting opportunities.
Of course, it's up to you to decide which bookmaker suits your preferences the best and choose the best sports betting welcome bonus.
Sports Betting Guide – Types of Betting
Betting takes many forms and different countries offer varying ways of placing a bet. However, the four main methods of betting on sport are described in the sports betting guide below:
Traditional Betting
Traditionally before the onset of the internet and more live coverage of sport a bet was placed with an operator before an event. Once the outcome of the event was known the bookmaker would work out if he had taken winning bets and which ones were losers. The customer would find out the outcome and return to the bookmaker to receive the winnings. The return would be calculated using the simple equation of stakes multiplied by odds. In all cases, the stake is returned as part of the winnings.
The most popular form of traditional betting in the UK was on horse racing but now sports betting is more popular. UK racecourses still maintain the tradition that bookmakers go to the track and display odds on races. Betting is done in cash and winning bets are settled paid out immediately and before the next race. Bettors can take the odds at the time of the bet or take Starting Price (SP) odds which are the odds that apply when the race begins.
The betting markets on UK racetracks are the most basic and traditional and odds are calculated fundamentally by supply and demand. The SP's that come about from weight of money on course filter through to the shops and create an industry standard. This process is under threat due to online remote betting. It is now possible to influence the all-important on course odds from remote locations and through online operators. The old style of betting on horses may disappear soon but also one of the attractions of British racing.
Betting Online
The model for betting before the onset of the internet was based on fixed odds betting and this still applies online. Different countries and jurisdictions express odds in a different way but the basic principle is the same. Odds reflect the perceived probability of something happening and bettors then decide if they wish to place a bet. The odds are fixed in that they are known at the point of placing a bet but they are subject to fluctuation depending on bets taken.
The art of bookmaking is to offer odds that attract wagers so that the bookmaker will win regardless of the outcome. Margins are written into the odds but this is a hypothetical scenario as bets might be placed on a limited number of outcomes. This means a bookmaker may have to pay back most of the bets taken or in some cases none. Despite the mathematics being in his favour, a bookmaker will have more desirable outcomes than others as the market reaction to his prices is not perfectly price driven. Customers may feel the odds on offer are better than the probability and changing the odds will not discourage more bets. Some sports fans bet on their own teams blindly despite the odds.
An advantage of online betting is the possibility to bet wherever you want. New Jersey Online Sports Betting, for example, is very popular on mobile.
If you are interested in signing up at a bookmaker, then check out our review of the latest bet365 sign up offer.
Sports Betting Guide – Exchange Betting
Exchange betting is based on the principle of bringing together bettors who want to place a bet that something will happen and others who want to accept a bet that something will not happen. One side of the equation anticipates an event in a sporting match taking place and other the other side are of the opinion that something will not happen. This is also known as peer-to-peer betting as the transaction is between individuals and not an individual and a bookmaker.
Betfair has dominated the exchange market since about 2000. They were the first exchange bookmaker and they still dominate the market. The company introduced the concept of laying (taking) a bet to mainstream betting. The individual can assume the role of the bettor or the bookmaker by placing or laying a bet. Betfair and other exchanges, like Matchbook, put the mechanism in place that matches back and lay bets. These bets are matched at odds that are mutually acceptable for the backer and layer.
The key to a successful exchange is liquidity which is the amount of money bet into a market. One of the reasons Betfair's competitors have not been as successful as the market leader is lack of liquidity. Betfair is trusted in the exchange betting sector so customers will bet on their markets and that creates liquidity. Decent numbers of bettors and layers mean bets are more likely to be matched which increases the efficiency of the exchange. Bets can be fully or partly matched or unmatched. The latter type of bet can be cancelled or left on the market until they are matched at an agreeable price.
Betting Exchanges and commission
Exchange bookmakers do not make money from margins on bets but through a commission. They charge varying types of commission on a sliding scale which means bigger staking customers pay less commission. Exchange bookmakers have no interest in the outcome of the event as their customers will have taken and layed bets to cover all eventualities. The exchange earns commissions based on bets and not the outcome of an event. This type of bookmaker broker bets and are paid for setting up the mechanism and infrastructure.
Exchange betting lends itself to live betting. Markets are constantly being updated both pre-match and in-play. Odds fluctuate which means backers and layers can close a favourable position or close bets to minimise losses. If the market goes in their favour they can make a potential profit before a bet expires or if the market goes against them they can limit their potential losses. Sports such as football and tennis lend themselves to cashing out bets because of the scoring fluctuations.
Betfair offer the widest range of sports, leagues and markets online. If there is a perceived demand for a market Betfair will provide the opportunity for backers and layers to bet. They don't require traders as such because market forces determine price shifts. The major sporting events have vast amounts of liquidity which means bets are more likely to be matched. Matching bets on both sides of a market is the major attraction of an exchange over other types of bookmaker that traditionally only accept bets. Exchange betting has led to more social betting and engagement between backers and layers.
Sports Betting Guide – Spread Betting
Spread betting is based on the principle of bettors winning more the more they are right and losing more the more they are wrong. It has been a major growth market in the UK over the last 30 years. Estimates suggest there are over one million active spread bettors in the UK. Spread betting is regulated by the Financial Services Authority. The major unique feature of this form of betting is that losses can be much greater than the amount bet.
The accuracy of the prediction determines the returns from a spread bet but also the potential losses so new customers must be cautious when beginning to bet in this way. The name of the activity is derived from the spread which is a range of outcomes and customers bet on whether the result of an event will be over or below the spread. Prices are expressed in a range so that spread bookmakers can earn a profit whether the result is above or below the spread.
Spread operators make money from the balance of paying out and receiving funds from contradictory bettors. In any market there will be sellers and buyers and the price at which the transactions takes place determines the bookmaker's profits or losses derived from the outcome of an event. Spread betting also lends itself to live coverage of sports events. A buyer can sell at an advantageous price and a seller can buy when events mean the odds move in his favour. Positions can be closed before bet expiry to make a potential profit or minimise a loss. In this respect, spread betting is more like exchange betting than traditional betting.
Why Spread Betting?
Spread betting is attractive to customers when there is a big favourite in a match that will attract the most bets. The introduction of a spread applies a handicap which attracts two-way money on the favourite and the underdog. Market forces determine the movement of the spread. Buyers will move the spread upwards while sellers will move the spread downwards. The spread bookmaker is looking for equal two-way action on either side of the spread and earns from the commission.
Spread bettors buy or sell based on their perception of the likely outcome of an event. Buyers believe the final total will be greater than the spread and sellers think the final total will be less than the spread. When there are more buyers than sellers the price (spread) will increase. When there are more sellers than buyers the price (spread) will decrease. Spread markets are purely based on the laws of supply and demand and the balance between buyers and sellers and an equilibrium price.
Spread betting is popular on sports events and financial markets. The concept is derived from traders in the City of London betting on price movements for stocks and commodities. Football lends itself to spread betting because customers can bet on the number of goals being higher or lower than the spread and other more common events like corners and bookings. Financial spread betting can be more volatile and losses are determined by price movements through stop losses can be applied which close bets when a specified price is reached.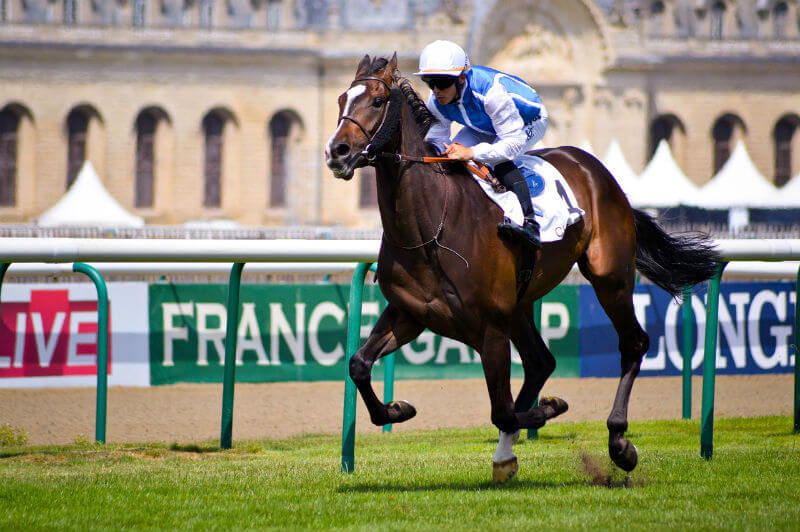 Odds Explained
The basis of any form of betting is the odds or prices on something happening and not happening. In exchange betting the lay price is always greater than the back price. The odds that can be taken for something to happen are less than the odds that can be offered for something to not happen. Spread odds are in a range otherwise buyers would equalise sellers while traditional odds are expressed as one value and the decision for the customer is to place a bet or not. Competition means bookmakers may offer slight odds variations but generally, back odds follow an industry standard.
The odds available on the outcome of a sporting event reflect what the odds compiler believes is the probability of something happening. The 'book' is made to attract levels of bets on different outcomes so that the bookmaker will have a better chance at winning. The operator has margins in his favour and customers pay for the privilege of betting by accepting these margins. A roulette wheel has built-in profitability so the bank will win over time and that is the theory that applies to odds betting. Mathematical percentage margins are written into odds and the bookmaker's skill is to guarantee a winning book while attracting betting interest and turnover.
Bookmaker odds
Bets are settled based on the stake unit and odds. A bet at even money will double a customer's money if the bet is successful. Odds are expressed at odds-against when the probability is seen as more than 50/50 and odds-on when a potential outcome is perceived to be likely to happen more often than not. The greater the odds the less chance of something happening. Bookmakers will pay out more at big odds but less often. They will pay out less at smaller odds but more often. The objective of bookmaking is to pay out some winnings but less than stakes. Bookmakers will not always achieve this objective but a successful one will do so more often than not.
Betting Mathematics
Ten pounds placed at odds of 5/1 on a winning bet returns £60 (five multiplied by one plus one). 10 pounds placed at 1/2 returns £15. Ten pounds placed on losing bets returns nothing and the bookmaker keeps the stake. A £10 sell bet at 100 that comes in at 90 returns £100.
So, a £10 buy bet at 100 that comes in at 110 returns £110. A £10 sell bet at 100 that comes in at 110 incurs losses of £100. A £10 buy bet at 100 that comes in at 90 incurs losses of £100. A winning back bet of £10 at 5/1 returns £60 and a losing lay bet of £10 at 5/1 incurs losses of £50. Odds across the different ways of betting can be fractional (5/1) or decimal (6.0). The fractional odds stake is the second element of the odds and decimal odds show the returns including the stake.
Sports Betting Guide on Specific Sports
Football Sports Betting Guide
Football is the most popular betting sport around the world and for any match these are the main markets:
90 minutes 3 way
Both teams to score
Total of goals
Correct score
Number of goals over/under
Half Time/Full time
Scorecast
Wincast
Number of bookings
Number of corners
Handicaps
Odd or even goals
Horse Racing Sports Betting Guide
Traditionally horse racing was the main betting sport in UK betting offices and is still important despite the growth of sports betting. The main types of bet are as follows:
Win
Each way
Place only
Straight forecast
Reversed forecast
Tricast
Ante post
Tennis Sports Betting Guide
Tennis betting has grown in recent years mainly as a result of online and in-play betting. The most popular tennis markets are as follows:
Match betting
Set betting
Correct score first set
Games handicap
Set winner
Total games
Odd or even total games
Most aces
Most double faults
Ante post outrights
Golf Sports Betting Guide
Golf has always been a popular betting sport but interest has waned somewhat. Other sports offer a quicker turnover of betting opportunities but these golf markets still generate turnover:
Win
Each way
First round leader
Winning score
Margin of victory
18 hole match bets
72 hole match bets
To make the cut or not
Top player from specified countries and continents
Cricket Sports Betting Guide
Cricket is followed passionately in Asia and Australasia and betting reflects this interest. The most popular cricket betting markets are as follows:
Win match
Top batsman by team and in match
Top bowler by team and in match
Highest score in first six overs
Most sixes
Highest opening partnership
Half century in match
Century in match
Rugby (league and union) Sports betting Guide
The two codes of rugby attract plenty of betting interest in these markets:
Win match
Total points
First try scorer
First scoring play
Handicap
Half time result
Number of tries

Sports Betting Guide to Trading and Arbitrage
Trading and arbitrage are about taking advantage of an edge with the odds. This is not betting as such but placing bets and counter bets to ensure the best outcome from an overall position or keep losses down.
The principle behind trading is to place back bets at odds greater than are on offer for a lay bet. This strategy is known as buy-low, sell-high and also involves the converse process of laying at low odds and backing at higher odds. The backing is placing a bet on the belief that something will happen while laying is accepting a bet on the premise that something will not happen.
Golf tournaments provide good trading opportunities. A well-fancied player could start a tournament badly and drift in the betting. Layers can then place a counter bet at bigger odds than first on offer and make certain potential earnings. An outsider could post a low first round score and the price will shorten. Backers can then place a counter bet at lower odds than the opening odds to make potential earnings whatever the outcome.
Traders are looking to establish a risk-free position by guaranteeing a profit from an all-green book. On Betfair, figures in green indicate an option will be profitable while red text indicates a losing scenario. Traders are trying to eliminate the red numbers and win regardless of the outcome. The event must go in their favour with regards scoring in order for this position to be achievable.
High-Risk Trading
This strategy can be high-risk because traders may get things wrong so the odds move against them. Betfair and other exchanges offer many trading opportunities but an inaccurate assessment of how a sporting event develops means there might not be an opportunity to cash out a bet with profits assured. In this case, a trader must decide when to limit the damage of a losing position and close the bet.
Another strategy is to try to anticipate how a market will move and thus create a no-risk situation. Backing and laying involve many customers competing against each other. By definition peer-to-peer betting means for every winner, there has to be a loser. If there are more backers than layers odds will shorten and if there are more layers than backers odds will increase. Exchange markets are perfectly competitive and a good trader will look to take advantage of the shifts and fluctuations.
A trader will try to make many low-risk trades to build up the betting bank. Modest winnings accumulate and there are numerous chances to trade on a sporting event. Effective trading requires the highest spec computer available and a fast internet connection. Sports markets can move rapidly and there will always be traders looking to take advantage of time delays and slow connections. Nobody likes to miss a trade because of inefficient equipment and frustration can colour other trading decisions.
What is Arbitrage?
One aspect of trading is to identify arbitrage opportunities. They occur when there is an imbalance between odds that are available in the same event from different sources. In sports betting this means being able to back a team at odds that are bigger than some lay odds. Counter bets have to be placed in these markets almost at the same time as there is often only a small window of opportunity to exploit an arbitrage.
Arbing is possible by placing bets with a bookmaker and exchange. The variation might be marginal and won't last long because the weight of money will negate the arb. Counter bets must be placed quickly because one side of the transaction might not be possible at the arb price as the gap has been closed by market forces. There are also arbitrage opportunities between different markets and careful betting will create a risk-free situation.
Sports Betting Guide to Tipsters
Betting attracts a multitude of tipsters, especially for horse racing. The Racing Post is the industry newspaper in the UK and features adverts for racing tipsters daily. In order to advertise in the paper a tipster must proof his bets which involves informing the person responsible for monitoring performance before the events take place. That means tipster services that are advertised in the Press have a decent proven winning record. Many racing tipsters hint at inside information and many ex-jockeys have set up racing services.
There is a massive market for customer data and lists of specific names, addresses and emails can be purchased from list brokers. Individuals who have expressed an interest in betting or racing will be on many lists which are traded on a list market. Personal data is a valuable commodity especially with regards something like betting which is emotional. Tipping services can hone in on desirable lifestyles to sell their tips. Some tipsters offer a free trial of up to 3 months to convince potential customers that they have information that is worth paying for. This sports betting guide recommends people to trial tipsters before putting their money down on one that could be non-profitable.
Tipping Services
The growth of the internet has given rise to many online tipping services. Some are free but generally, there is a monthly subscription with discounts for placing longer-term orders. As in any other sector, the internet is not policed to monitor betting related services. This means they are many unproven tipster services online. However, independent review sites asses the performance of tipping services and make recommendations to try a service or disregard it. In some ways, the internet has made for a more controlled tipping environment. It is easier now to eliminate the poor performing tipsters when deciding the best services to pay for and follow.
Sports Betting Guide – Money Management
One of the key aspects of betting is money management and keeping records. Gambling is supposed to be fun and these days more social and about engagement. However, it takes very little investment in time to control stakes and record bets. It's common to underestimate losses and overestimate wins. Keeping track of performance and stakes can help to prevent problems developing. Nobody wants to lose consistently so its best to manage money and monitor results to keep things in check.
Most recreational gamblers will only bet with money they can afford to lose. Betting is a leisure activity and the cost is handing over money to the bookmakers. However, betting is a unique pastime as you could end up with more money than when you started. Apparently, something like 2% of sports bettors win consistently over time. That means 98% of gamblers are putting in more money than they take out. That will not be a problem for most but knowing the good and bad bets will limit losses.
This sports betting guide would be remiss not to mention that problem gambling does exist. However, betting companies are now more aware and responsible. Even so, betting can be addictive but there are organisations to help.  In the UK there has been a great deal of political pressure against betting so the big companies had to act. A group of major operators has set up a body to address problem gambling. Television and advertising highlight the potential problems and the industry as a whole takes the issue of problem gambling seriously.
Responsible Gambling
Some bettors work on the basis of level stakes by which the amount bet is consistent and does not fluctuate after a winning or losing run. A recreational bettor may place £10/€10 on a horse or football match at the weekend and will not increase or decrease that amount after a run of winners or losers. The stake unit is fixed and stays within a budget. However, this sports betting guide reminds you that this approach does not maximise a good run or minimise a bad one. This is known as a level stakes strategy.
It's human nature to want to bet bigger during a decent run. A gambler is at his most vulnerable after a big win. Apparently, we bet more recklessly when we are playing with the bookies money. This approach is a derivation of an adjusted stakes strategy. In this case a bettor may invest 10% of his bank on each bet. As the bank grows the actual bet unit increases at the same rate. As the bank diminishes the stake decreases at the same rate. In effect, this is a safety net against a losing run or conversely a policy of taking advantage of good results.
The mathematics is quite simple when working on the basis of a percentage of the bank for a stake. If the portion to be risked is 10% a bet from a bank of £100 is £10, the bet from a £90 bank is £9 and the stake from £110 in the pot is £11. This strategy requires some record keeping to monitor the growth of the bank. Large and rare bets on short-priced selections may be more suited to one approach than smaller more regular bets on big priced selections.
Odds Comparison
Most sports betting guides highlight that bookmakers compete on a number of things but mainly on prices, like shops on the high street. Odds compilers may take a view or liabilities could be weighted on one in area and that is reflected in the odds on offer for each betting event. If every bookmaker offered the same odds on every market it would be boring and take away the possibility of shopping around. When spending money everybody likes a bargain and believing we have pinched a price. According to this sports betting guide, information that bettors use has to be accurate and up to date in order to stay ahead of price movements and fluctuations.
Odds have a built-in profit margin for the bookmakers which can be anything from 1% to 50%. These figures equate to a theoretical profit of £1 for every £100 staked to £50 for every £100 staked. These numbers are only theoretical as the book will be rarely perfectly balanced so that the bank will win whatever the outcome. Most books will be weighted positively and negatively across a range of outcomes. If everybody in England bets on England to win the World Cup and they do the bookie will lose regardless of the margins.
Odds Theory
A punter is immediately at a disadvantage because of betting margins. It then becomes a priority to find an edge in terms of finding a wrong price or a bookmaker that allows large stakes before changing the odds. The important thing when it comes to odds is odds comparison. Some punters are solely driven by price and in a fickle market will always bet at the best odds. The internet has given rise to many odds comparison sites which compare odds from the major players and highlight the discrepancies. Free bets and promotions will only go so far to maintain loyalty and most people bet after comparing the odds.
Sports Betting Guide Conclusion
Betting is an age-old pastime and will always prosper due to human nature. The internet and mobile technology have changed the way we bet but the basic principles still apply. This sports betting guide has outlined that betting is about risking money in order to get something for nothing and that is the case on the fastest computer or most modern mobile phone. The turning of a card or rolling of a dice is replicated online. The relationship between risk and return is based on the probability and the odds offered.
Technology has increased betting options and made information more readily available. It is true that punters have never had it so good because the markets are highly competitive. Odds comparison sites allow punters to cherry pick and take the best prices. Technology has also led to more effective and time relevant price changes. Bettors now have access to vast amounts of free information and that can be used to make more educated selections.
The battle between the gambler and bookmaker still exists. In all forms of betting the bank has a mathematical edge which funds the infrastructure and profits. However, trends in computer and mobile technology and the use of the internet have swayed things slightly in favour of the punter. No doubt the bookmakers will be trying to readdress the balance back in their favour and this contest will continue forever.
By bet-bonuscode on